Tip of the Day: You can set favorites to make your own lists that galleries can be categorized and listed by. They can be used for advanced searches, and will show up with a distinct mark on the search page. You can even customize the names of the seven favorite tags.

Front Page

Torrents

My Home

Favorites

Upload Gallery

Maintain Galleries

Toplists

Favorites

News

Forums

Wiki

HentaiVerse
The site is currently in Read Only/Failover Mode. Some functionality will not be available. Details may be available on Twitter.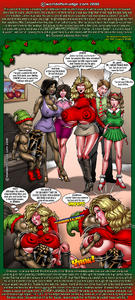 [Smudge] Big Tit Brenda - Big Gift!

Thumbnail Selection
Size:

Normal

Large

Rows:

4

10

20

40

Create External Gallery

Archive Download

Torrent Download ( 0 )

Hentai@Home Download

Gallery Stats

Petition to Expunge

Petition to Rename

Report Gallery
Showing 1 - 9 of 9 images
Posted on 21 March 2009, 22:27 UTC by
silkman

Posted on 04 November 2010, 18:07 UTC by
wolves30

Score
Base +7