Tip of the Day:
Doing stuff like uploading, tagging and rating galleries, creating and seeding torrents, or running
Hentai@Home
, will earn you points towards the
Toplists
. This will give you bonus EXP, and a nice bonus if you place high at the end of a month.

Front Page

Torrents

My Home

Favorites

Upload Gallery

Maintain Galleries

Toplists

Bounties

News

Forums

Wiki

HentaiVerse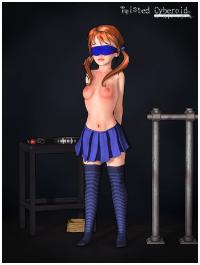 Milla

Thumb Size:
Normal Large

Thumb Rows:
4 10 20 40

Create External Gallery:

Archive Download

Torrent Download ( 1 )

Hentai@Home Download

Gallery Stats

Report Gallery

Persona Ohnlyne

| | |
| --- | --- |
| Posted: | 2013-03-09 05:02 |
| Images: | 30 @ 46.31 MB |
| Resized: | For browsing |
| Parent: | None |
| Visible: | Yes |
| Language: | Japanese |
Rating:

(

52

)
Average: 3.19

Add to Favorites
(
32
)

Petition to Expunge ( 0% )

Petition to Rename ( 0% / 0% )
Showing 1 - 30 of 30 images
Posted on 09 March 2013, 09:55 UTC by
kane3343

Score
@errata It's not meant to be proportionately accurate, it's pretty clearly meant to be a more cartoon-like style of character of which larger eyes is extremely common. You shouldn't say the artist needs to work on something that's not even wrong, the style just doesn't appeal to you.
Posted on 09 March 2013, 06:50 UTC by
soifonfan15

Score
Eh? What guro? Where?
Posted on 12 February 2014, 16:31 UTC by
ysjeed

Score
Ahh i can see that they tried to use 3D to make up a 2D character, very impressive and it is quite appealing too, some of the poses were kind of hard but they managed to pull it off nicely, great job (whoever done this)
Posted on 17 July 2013, 15:07 UTC by
junior sawada

Score
O,O Excelente trabalho
Posted on 09 March 2013, 07:52 UTC by
errata

Score
That face really needs work. It just...doesn't fit. The eyes especially. They're just too big and alien, made worse by the horrible eyelashes. This is one cg gallery that I WISH had a variant set with her wearing the blindfold from pic 1. I usually don't like those, but this needs it. Also, the head is just slightly too big, and looks bulbous and unwieldy. The legs look a bit too short, too. I probably seem like I'm nitpicking, and I probably am, but it bothers me. It prevents me from really enjoying this.

Other than that, good set. Inventive, with multiple and intricate costumes, varied setups, good surface textures, no positions that defy physics so much you can't suspend your disbelief. The artist just really needs to work on the character's proportions.

I like that dog cone she has in pic 17. I don't think I've seen that done before.