Tip of the Day: You can create and upload torrents for any gallery by hitting the Torrent Download link from the gallery pages. Doing this will earn you GP, depending on how many people download the torrent. You can also add torrents to your own galleries before you publish them.

Front Page

Torrents

My Home

Favorites

Upload Gallery

Maintain Galleries

Toplists

Bounties

News

Forums

Wiki

HentaiVerse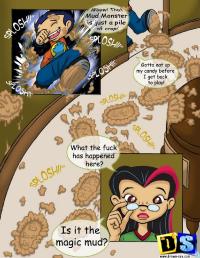 Juniper Lee Bath Time [FULL] by Drawn-Sex

Thumb Size:
Normal Large

Thumb Rows:
4 8 14 20 26 32 40

Create External Gallery:

Archive Download

Torrent Download ( 0 )

Hentai@Home Download

Gallery Stats

Report Gallery

CSW1023

| | |
| --- | --- |
| Posted: | 2012-11-08 16:23 |
| Images: | 28 @ 6.31 MB |
| Resized: | Originals only |
| Parent: | None |
| Visible: | No (Replaced) |
| Language: | Japanese |
Rating:

(

11

)
Average: 4.44

Add to Favorites
(
15
)

Show Expunge Log ( 131% )

Petition to Rename ( 0% / 0% )
Showing 1 - 28 of 28 images
Posted on 08 November 2012, 22:02 UTC by
DemonsBane

Score
how is this a compilation if these are both part of the same story? it's 2 parts, linked together. if this is a compilation then i have about 10 thousand galleries that need to be expunged.

allow me to elaborate for those of you who are slow, for oh so many of you there are:

in the first comic, jun and ray bathe together, but jun must leave for a monster attack, and gran comes in. in the 2nd comic, jun fights said monster, while gran fucks ray. then jun returns, leaving possibility for a 3rd part. it is ONE story, in two parts uploaded at different times. this is the same as any chapter based gallery on the site. if these were two comics without a connection between the stories then YES, compilation. but because the two stories are connected by the fact that gran walks in at the end of one, and is having sex with ray in two, and since jun leaves at the end of one, and comes back at the end of 2 to have sex with ray, these two comics are part of one story, simply in 2 chapters.

therefore this is not a compilation, but instead a complete comic. so i shall go to the vigil and report the expunge, as i do with any other wrongful expunge i see. i hope i was able to explain that well enough.
Base +8,
TheTitto +7
,
hermit20 +8
,
pepper001 +7
,
Bashingbug -8