Tip of the Day:
You can customize a multitude of facets from the
My Settings
page. For example, you can set a default front page, or change the way the site loads images and thumbnails if you are having problems in the default configuration.

Front Page

Torrents

My Home

Favorites

Upload Gallery

Maintain Galleries

Toplists

Favorites

News

Forums

Wiki

HentaiVerse
The site is currently in Read Only/Failover Mode. Some functionality will not be available. Details may be available on Twitter.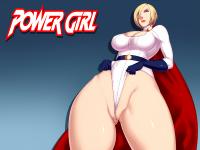 Power Girl (gallery)

Thumbnail Selection
Size:

Normal

Large

Rows:

4

10

20

40

Create External Gallery

Archive Download

Torrent Download ( 1 )

Hentai@Home Download

Gallery Stats

Petition to Expunge

Petition to Rename

Report Gallery

tsunade vermillion

| | |
| --- | --- |
| Posted: | 2012-08-29 10:02 |
| Images: | 212 @ 69.84 MB |
| Resized: | For browsing |
| Parent: | 505592 |
| Visible: | Yes |
| Language: | Japanese |
Rating:

(

151

)
Average: 4.52
Showing 81 - 120 of 212 images