Tip of the Day:
Are you tired of the same old browser games? Now you can spend endless hours grinding imaginary monsters in the
HentaiVerse
. You can also earn enough Credits to afford a few direct downloads.

Front Page

Torrents

My Home

Favorites

Upload Gallery

Maintain Galleries

Toplists

Bounties

News

Forums

Wiki

HentaiVerse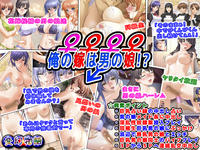 [Hengen Monogatari] Ore no Yome wa Otokonoko!?
[変幻物語] 俺の嫁は男の娘!?

Thumbnail Selection
Size:

Normal

Large

Rows:

4

10

20

40

Create External Gallery

Archive Download

Torrent Download ( 0 )

Hentai@Home Download

Gallery Stats

Petition to Expunge

Petition to Rename

Report Gallery

qqqq1111

| | |
| --- | --- |
| Posted: | 2012-08-02 13:23 |
| Images: | 113 @ 29.50 MB |
| Resized: | Originals only |
| Parent: | None |
| Visible: | Yes |
| Language: | Japanese |
Rating:

(

36

)
Average: 3.14

Add to Favorites
(
19
)
| | |
| --- | --- |
| group: | |
| artist: | |
| male: | |
| female: | |
| misc: | |
Showing 1 - 40 of 113 images