Tip of the Day:
You can customize a multitude of facets from the
My Settings
page. For example, you can set a default front page, or change the way the site loads images and thumbnails if you are having problems in the default configuration.

Front Page

Torrents

My Home

Favorites

Upload Gallery

Maintain Galleries

Toplists

Bounties

News

Forums

Wiki

HentaiVerse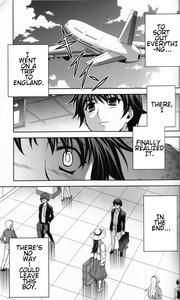 (C81) [CDPA] Unbalance Relationship (Unbalance x 2 , UxU) [ENG]
(C81) [CDPA] アンバランスな関係

Thumb Size:
Normal Large

Thumb Rows:
4 8 14 20 26 32 40

Create External Gallery:

Archive Download

Torrent Download ( 1 )

Hentai@Home Download

Gallery Stats

Report Gallery

youngfolk

| | |
| --- | --- |
| Posted: | 2012-05-09 03:01 |
| Images: | 25 @ 47.24 MB |
| Resized: | For browsing |
| Parent: | None |
| Visible: | Yes |
| Language: | English (T) |
Rating:

(

83

)
Average: 4.85
Translation: Rookie84 Editing: Youngfolk Translation commissioned by me. I absolutely loved UnbalanceX2, and when I saw that there was a doujin by the author IM Dal-Young himself, I had to have it translated. *EDIT* I'll be redoing this very soon with better scans & much better editing. *EDIT* This is my first time ever cleaning and/or editing (as a matter of fact, first time ever touching Photoshop/GIMP), so I know it's nowhere near perfect, but I spent almost 26 hours of work on it, so hopefully it isn't absolutely horrid. I didn't have the best raws in the world (binded, blurry) but I did the best I could. Some of the redraws are shitty, and I left the text to the side on one because I didn't want to risk it. Leave me some feedback if you don't mind & let me know where I need to improve. Unbalance x Unbalance is a story about Jin-Ho, aged 19 (Japanese name Kenichi) who tries to court his teacher Hae-Young Nah, aged 26 (Japanese name Elina Takanashi).
...

Add to Favorites
(
156
)

Petition to Expunge ( 0% )

Petition to Rename ( 0% / 0% )
Showing 1 - 25 of 25 images