Tip of the Day: You can create and upload torrents for any gallery by hitting the Torrent Download link from the gallery pages. Doing this will earn you GP, depending on how many people download the torrent. You can also add torrents to your own galleries before you publish them.

Front Page

Torrents

My Home

Favorites

Upload Gallery

Maintain Galleries

Toplists

Bounties

News

Forums

Wiki

HentaiVerse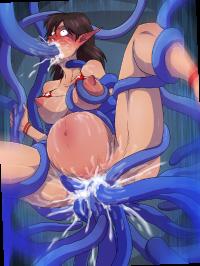 Belly Expansion Collection

Thumb Size:
Normal Large

Thumb Rows:
4 10 20 40

Create External Gallery:

Archive Download

Torrent Download ( 1 )

Hentai@Home Download

Gallery Stats

Report Gallery

luck772

| | |
| --- | --- |
| Posted: | 2012-02-24 20:44 |
| Images: | 732 @ 174.6 MB |
| Resized: | For browsing |
| Parent: | 468911 |
| Visible: | Yes |
| Language: | Japanese |
Rating:

(

65

)
Average: 4.45
Just a bunch of belly expansion stuff
...

Add to Favorites
(
183
)

Petition to Expunge ( 0% )

Petition to Rename ( 0% / 0% )
Showing 1 - 40 of 732 images
Posted on 24 February 2012, 20:44 UTC by
luck772

Just a bunch of belly expansion stuff
Posted on 24 February 2012, 21:42 UTC by
Shadow Weaver

Score
670 is a modified real images, real non-cosplay images are no longer allowed.
Posted on 24 February 2012, 23:32 UTC by
luck772

Score
670 has been removed, I thought I had removed all of those...Sorry!
Posted on 24 February 2012, 22:54 UTC by
confusedlife

Score
torrent would be awesome here
Posted on 27 February 2012, 17:17 UTC by
lone_wolf103

Score
One can only stomach so much...
Posted on 14 August 2012, 21:16 UTC by
xboxboy939495

Score
Once I get enough credits racked together to download the gallery, I'll be posting a torrent here. Should be within the next week or so.
EDIT: Looks like that'll be sooner than I thought! Expect the torrent within the next hour.
Posted on 28 February 2012, 04:11 UTC by
Zee capten

Score
Dunno if it was intentional but I'd like to say I'm thankful that for the most part fur/nonfur is quite separate through this. I by no means wanna bash furries and if they can get off to what they get off to without anyone having to get hurt then more power to them but then there are buzzkills like me who are both too picky to fap to three pictures of a fetish in a row and suddenly lose their boner when a picture with a different one comes up and are too dumb and impatient to sort through a gallery themself.
So yes, thank you sir for making a huge-ass gallery of deliciously huge-ass (and huge-assed) girls that satisfies even the most specific fetishist like myself. 5/5
Posted on 16 August 2012, 03:32 UTC by
darkwatcher10

Score
I would like to ask who 14-33 are by, deviantart or no? In case of ID# shifts, it's the one titled 'Kitty gone bad' on the first, but I can't make out the first part of the name, can only read Blackfox. And just that in a deviantart search would be insane, even assuming that their signing name is the same as their deviantart name.
Posted on 14 March 2012, 12:23 UTC by
mster-jack

Score
Posted on 24 February 2012, 22:22 UTC by
tomguy

Score
#682, that pregnant bitch would be spending a few weeks in her cage with a bright red ass for that mouth...