Tip of the Day:
Doing stuff like uploading, tagging and rating galleries, creating and seeding torrents, or running
Hentai@Home
, will earn you points towards the
Toplists
. This will give you bonus EXP, and a nice bonus if you place high at the end of a month.

Front Page

Torrents

My Home

Favorites

Upload Gallery

Maintain Galleries

Toplists

Bounties

News

Forums

Wiki

HentaiVerse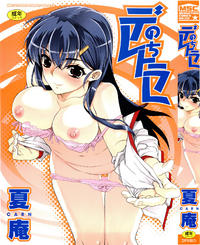 [Carn] Dere Nochi Torare (Complete, 1-4 Decsensored) [English]

Thumb Size:
Normal Large

Thumb Rows:
4 8 14 20 26 32 40

Create External Gallery:

Archive Download

Torrent Download ( 1 )

Hentai@Home Download

Gallery Stats

Report Gallery

psyburn21

| | |
| --- | --- |
| Posted: | 2012-02-10 14:12 |
| Images: | 206 @ 128.33 MB |
| Resized: | For browsing |
| Parent: | None |
| Visible: | Yes |
| Language: | English (T) |
Rating:

(

82

)
Average: 4.80
Hey guys, This one has been around for awhile and I'm now posting the completed tank. Chapters 1-4 are decensored. Though chapter 8 was translated and decensored, I'm replacing it with Brolen's translation and that version isn't decensored . This tank was I originally commissioned to Faytear back in 2010 and had assistance in paying for by Highlow88 & BetterEnding. This brings me to the biggest topic, Faytear is retiring from editing as real life is calling him to do great things. He will definitely be missed as an editor and I want to thank him for doing my commissions and helping me as I started to venture into editing. Here's an except from his final announcement about his remaining projects. "Tadanohito will be continuing In Her Crack and Kanjyuku so those are covered. Tonigobe has agreed to edit the joint projects we have together so those are covered and as for the rest I've sent them to Psyburn to take them over (the ever so popular Sanbun and others). So you guys don't have to worry about the projects not being finished. Only 1 project was left unfunded and that was Women of Yearning. Psyburn will finish up the editing on the unfinished chapters and I'll let him decided if he still wants to continue that or not." To honor Faytear's contribution to the hentai community, I will be completing the Women of Yearning tank in time. Also, if you all were wondering about [Sakaki Utamaru] Nuki X Sen, Torn still has that project and Afro Thunda will be completing the editing on that in time. Translator: Brolen Editors: Faytear, Gio, Someone1001 Commissions/Contributors: Highlow88, Psyburn21, BetterEnding Happy Fapping
...

Add to Favorites
(
283
)

Petition to Expunge ( 0% )

Petition to Rename ( 0% / 0% )
Showing 1 - 40 of 206 images