Tip of the Day:
You can help this site thrive by participating in the Open Source
Hentai@Home Project
. This earns you both GP and Hath points that you can spend on downloads or on unlocking functionality. It also allows you to use the Hentai@Home Proxy and Hentai@Home Downloader.

Front Page

Torrents

My Home

Favorites

Upload Gallery

Maintain Galleries

Toplists

Favorites

News

Forums

Wiki

HentaiVerse
The site is currently in Read Only/Failover Mode. Some functionality will not be available. Details may be available on Twitter.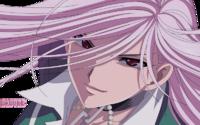 Rosario+Vampire - Moka White

Thumbnail Selection
Size:

Normal

Large

Rows:

4

10

20

40

Create External Gallery

Archive Download

Torrent Download ( 0 )

Hentai@Home Download

Gallery Stats

Petition to Expunge

Petition to Rename

Report Gallery

SlapUpParty

| | |
| --- | --- |
| Posted: | 2012-01-22 05:45 |
| Images: | 65 @ 32.53 MB |
| Resized: | For browsing |
| Parent: | 457695 |
| Visible: | Yes |
| Language: | Japanese |
Rating:

(

21

)
Average: 3.10
Showing 1 - 40 of 65 images
Posted on 22 January 2012, 05:45 UTC by
SlapUpParty

Posted on 17 September 2013, 17:02 UTC by
123123

Score
Base +11