Tip of the Day:
Simply registering on the
forums
unlocks tons of new functionality, reduces the number of ads you see, increases the allowed number of thumbnail rows, and increases the number of images you can view in a day. Oh, and it's free.

Front Page

Torrents

My Home

Favorites

Upload Gallery

Maintain Galleries

Toplists

Bounties

News

Forums

Wiki

HentaiVerse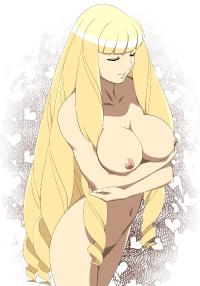 artist- GASORA

Thumb Size:
Normal Large

Thumb Rows:
4 10 20 40

Create External Gallery:

Archive Download

Torrent Download ( 0 )

Hentai@Home Download

Gallery Stats

Report Gallery

keeth

| | |
| --- | --- |
| Posted: | 2011-03-09 09:19 |
| Images: | 12 @ 6.79 MB |
| Resized: | For browsing |
| Parent: | None |
| Visible: | Yes |
| Language: | Japanese |
Rating:

(

46

)
Average: 4.33

Add to Favorites
(
28
)

Petition to Expunge ( 0% )

Petition to Rename ( 0% / 0% )
Showing 1 - 12 of 12 images
Posted on 02 May 2011, 01:43 UTC by
Hyper_Shinchan

Score
This artist has a pixiv page but there are only the first 11 pics (the last one has been released just a pair of days ago); the 12th one probably comes from some imageboard while other pics of the same author are (probably) this one:
http://g.e-hentai.org/s/73d1a4f8d8/179270-27
and this other one:
http://g.e-hentai.org/s/f588560cf1/293144-2
The author's page on pixiv is: http://www.pixiv.net/member.php?id=2842594
Everyone here on e-hentai using pixiv is probably already aware of this anyway you have to turn off the filter of R-18 images to see most of his pics (I'm saying it for unregistered people that could want to register themselves to stay updated).
EDIT: I think that the girl in the pics is Diana and not Kiel, her skin is pallid and it's also confirmed by the pixiv images that are tagged as ディアナ)
RE-EDIT: Gasora added some new pictures on his profile but it looks like some other have been removed (the more generic ones which didn't show any hint about the character like the 3rd and 5th images of this gallery), I wonder if he's removed them by himself or if they've been removed by pixiv.
Anyway he's changed his nickname as well but the link to his page remains the same.
Base +8,
Ren Ichimoku +10
,
Mr_random +8
,
qwopqwop +10
,
Nemesis2000 +4
Posted on 09 March 2011, 12:11 UTC by
boblefou

Score
Great gallerie (but too short!). have U more pics? I like the drawing style.
Base +8,
MLx +9
,
Lezard Valeth +9
,
Ren Ichimoku +10
Posted on 09 March 2011, 13:35 UTC by
macbuk

Score
Very nice Gallery. I like this artist. Upload more of them :)
Base +1,
MLx +9
,
Ren Ichimoku +10