Tip of the Day:
Are you tired of the same old browser games? Now you can spend endless hours grinding imaginary monsters in the
HentaiVerse
. You can also earn enough Credits to afford a few direct downloads.

Front Page

Torrents

Favorites

My Home

My Galleries

Toplists

Bounties

News

Forums

Wiki

HentaiVerse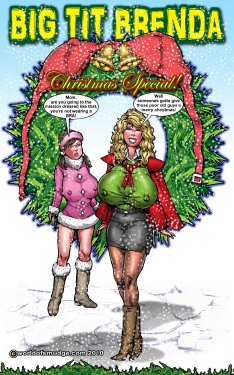 [Smudge] Big Tit Brenda - Christmas Special!

manino

| | |
| --- | --- |
| Posted: | 2010-12-22 03:56 |
| Parent: | None |
| Visible: | No (Expunged) |
| Language: | Japanese |
| File Size: | 5.59 MB |
| Length: | 4 pages |
| Favorited: | 15 times |
Rating:

58

Average: 4.21

Add to Favorites
| | |
| --- | --- |
| reclass: | |
| language: | |
| artist: | |
| female: | |
| misc: | |
Showing 1 - 4 of 4 images
4 rows
10 rows
20 rows
40 rows
Posted on 22 December 2010, 03:56 UTC by:
manino