Tip of the Day: You can create and upload torrents for any gallery by hitting the Torrent Download link from the gallery pages. Doing this will earn you GP, depending on how many people download the torrent. You can also add torrents to your own galleries before you publish them.

Front Page

Torrents

Favorites

My Home

My Galleries

Toplists

Bounties

News

Forums

Wiki

HentaiVerse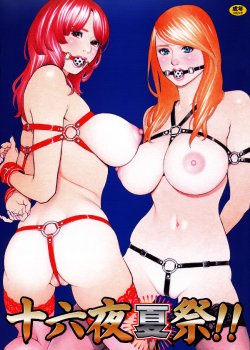 (C72)[Dennou Yamasakigumi (Izayoi Seishin)] Izayoi Natsumatsuri!!
(C72)[電脳山咲組 (十六夜清心)] 十六夜夏祭!!

prot0mega

| | |
| --- | --- |
| Posted: | 2010-09-18 11:06 |
| Parent: | None |
| Visible: | Yes |
| Language: | Japanese |
| File Size: | 26.70 MB |
| Length: | 46 pages |
| Favorited: | 55 times |
Rating:

34

Average: 4.69

Add to Favorites
4 rows
10 rows
20 rows
40 rows
Posted on 26 January 2012, 04:43 UTC by:
marcusitis

Score
Posted on 30 May 2014, 00:18 UTC by:
gfro89327

Score