Tip of the Day: You can create and upload torrents for any gallery by hitting the Torrent Download link from the gallery pages. Doing this will earn you GP, depending on how many people download the torrent. You can also add torrents to your own galleries before you publish them.

Front Page

Torrents

My Home

Favorites

Upload Gallery

Maintain Galleries

Toplists

Bounties

News

Forums

Wiki

HentaiVerse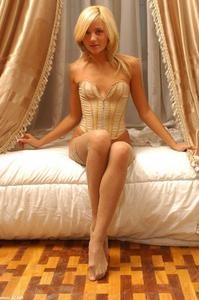 Luna Lovegood, Harry Potter

Thumb Size:
Normal Large

Thumb Rows:
4 10 20 40

Create External Gallery:

Archive Download

Torrent Download ( 0 )

Hentai@Home Download

Gallery Stats

Report Gallery

lienaddaniel

| | |
| --- | --- |
| Posted: | 2010-03-26 01:31 |
| Images: | 29 @ 18.74 MB |
| Resized: | For browsing |
| Parent: | 221807 |
| Visible: | No (Deleted) |
| Language: | Japanese |
Rating:

(

23

)
Average: 4.61

Add to Favorites
(
67
)

Show Expunge Log ( 110% )

Petition to Rename ( 0% / 0% )
Showing 1 - 29 of 29 images
Posted on 26 March 2010, 03:18 UTC by
fujiwarano3

Score
Agreed with LD0ne, though the girl here is still easy on the eyes. More attractive-looking than the actual Luna Lovegood if she were to get up naked.
Posted on 26 March 2010, 03:07 UTC by
LD0ne

Score
fake fake fake
Posted on 26 March 2010, 04:22 UTC by
Giovith

Score
Wow, fake or not she is hot.
Posted on 26 March 2010, 04:33 UTC by
Nikedadoug

Score
It may not be the real Luna Lovegood, but she bares a startling resemblance to the young actress that played the part in the movies. She is hot, I would have to agree, while at the same time, the only reason why one would think that the she is role playing as Luna Lovegood from Harry Potter is the title of the set.
Nothing else aside from her face would make the viewer recognize her role as such.
Posted on 26 March 2010, 04:49 UTC by
highlife69

Score
must be a twin! damn she's hot! she and harry potter should've got together instead of getting with ginny weasley.
Posted on 26 March 2010, 18:38 UTC by
ki1ler7

Score
Fake or not fuckin hot
Posted on 04 May 2010, 20:28 UTC by
Vallius

Score
I bet if Harry saw this he'd think twice before going with the ginger.
maaan, rare stuff u have here O.o I agree, fake or not is very freakin hot *o* I reconsidering about her! to me is so good like real lol
Posted on 14 April 2010, 05:59 UTC by
Kingslayer21

Score
This gallery is so hot and I wish i could fuck her up real good.
Posted on 05 July 2010, 00:14 UTC by
FallenSammich

Score
Fake or not, she is still pretty damn hot...